I love you
KN95 filter mask breathable anti-dust - anti-pollution - anti-particles ffp2
regular price
€ 19,99
€ 0,00
Unit price
by
About shipping:
Masks are currently rare and take 7-10 days to be processed
Product detail:
Name: Protective mask with activated carbon
Material: Mesh / Diving cloth
Packaging:
Mask * 1
Filter * 1
Please note that the indicated product is produced and distributed abroad and subject to the laws of its country of origin.


The description:

The mask can be used for more than 2 years and it is recommended to replace the filter every 30 days. The frequent or severe mist area is prone to the situation (the filter becomes black or damaged, please replace it in time, recommended once every 2 to 4 days)

About the smell:

The mask material is diving cloth. A slight taste is normal. You can first remove the filter and soak it in lukewarm water for 15 minutes. The taste will slowly disappear. The activated carbon principle of the filter cannot be washed.

High protection mask
Let yourself be calmly faced with complex environments
Defend your breath
Effectively filters fine particles and droplets from the air
bidirectional
Condensation breathing valve
Condensation fins close tightly during inspiration, condensate sheet opens during expiration, reduces moisture condensation and improves comfort.
Integrated filter | 5 protective layers
Each layer intercepts different harmful substances
Hanging ear design | Elastic strap
Highly elastic shoulder straps and ear cord adapt better to the face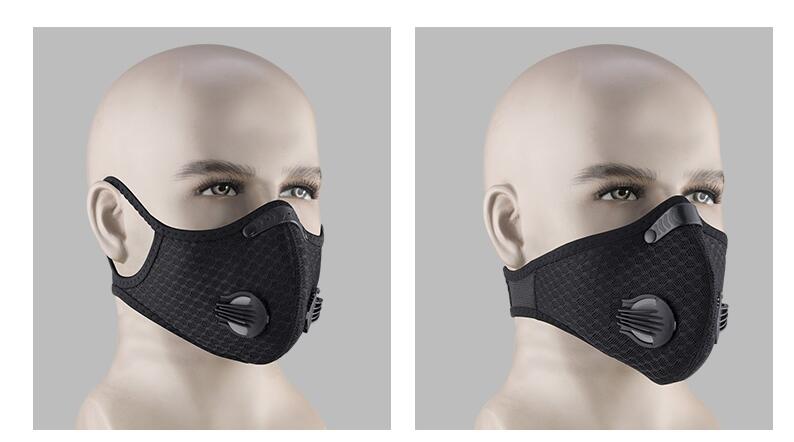 ---